5 reasons why townhouse living is better
Choosing your first home is a pretty big decision. There are so many things that factor into a home purchase decision, it's hard to know where to start. And what are the options? We know about houses and apartments, but what about the perfect balance between the two? Yep, we're talking about a townhouse. More and more people are choosing to purchase townhouses, which offer the space of a house with the simplicity of a townhouse.
Here are 5 reasons why townhouse living is better
You own the land
When you buy a townhouse, you won't just own the townhouse, but the land beneath it too, which increases in value far quicker than the value of an apartment alone. Newer apartments can always be built, but there is a shortage of land, especially in great areas where people want to live, like Prospect! If owning a piece of land is on your list #goals, then purchasing a townhouse is the way to go.
Outdoor maintenance is sorted for you
Don't like mowing the lawn? Hate gardening? No worries! Living in a townhouse community means you won't have to. The general upkeep of the common areas, gardens and lawns are taken care of. Prospect 1838's external design includes a magnificent history wall sharing Prospect's rich and exciting history, a lush garden wall and a boulevard that takes you down to a selection of elegant and chic boutiques.
Read: Prospect just got cooler – history wall in progress!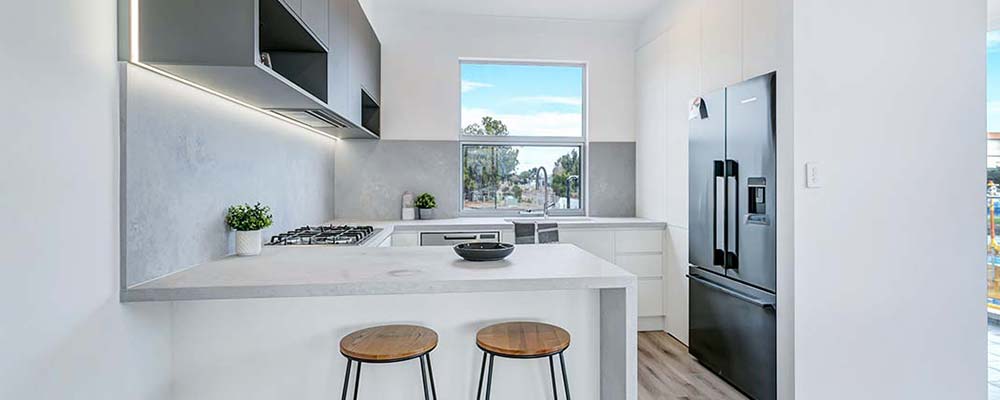 Costs less than a house, but is a better investment than an apartment
Townhouses give you the convenience of an apartment with the value and benefits of a house investment. Townhouses are generally less costly than a small house but you still retain interest in the property, unlike an apartment.
Community feels
"Everybody needs good neighbours." Townhouse communities share the same space and generally the same values. You'll never feel isolated living in a community with likeminded people. If you live alone, you'll feel safe knowing you're surrounded by friendly Joanne and chatty Steve next door who'll be there if you need them. With plenty of space between the townhouses and house-like walls, you'll also have your own privacy. It's a win-win situation.
Read: Meet your neighbour. An interview with a Prospect 1838 homeowner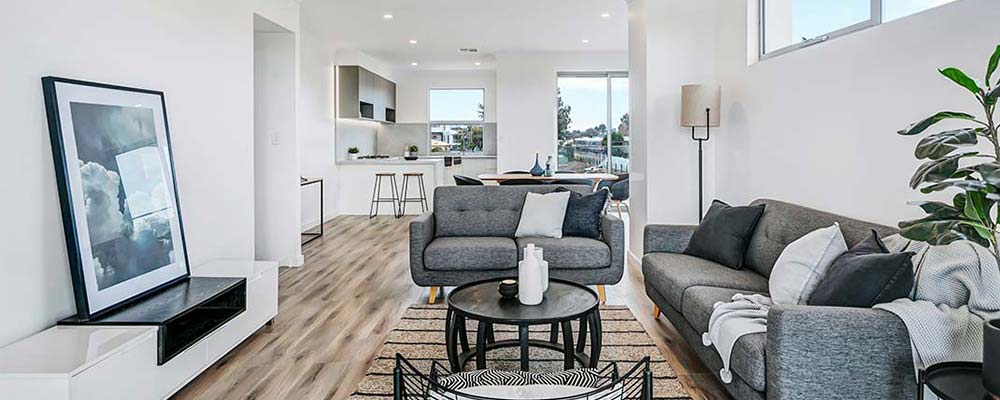 Location and convenience
Property developers generally choose land that's conveniently placed giving future homeowners convenient access to social and community amenities. Prospect 1838 is perfectly positioned in the buzzing and vibey City of Prospect, just 3km from the city with easy access to public transport to get there. With Prospect Road a stone's throw away you'll have plenty of gorgeous cafés, glam boutique stores, eclectic dinner spots and even a cinema right at your doorstep!
Read: Best things to do in Prospect
Buying a townhouse is a no brainer, really. If you're thinking of buying your very first home, consider a townhouse (you won't regret it). Come and take a look at our display home at Prospect 1838 to see what your potential home could look like. Book your visit here or call Client Services on 08 8180 0689.