Best things to do in Prospect, the perfect day in Prospect
Located just 3kms from Adelaide, Prospect is definitely the most lively part of the northern suburbs. It's an eclectic suburb where old meets new. Vibrant street art juxtaposed against old character homes and complemented by bright green trees that line the streets. The area has seen large investment over the years which has been invested into functional infrastructure and community amenities. Both George Whittle Reserve and the Stan Watson Reserve received a massive upgrade and redesign which incorporated feedback from the community. 
Watch: Who wants more playgrounds in the West Ward? You do!
It's 'everyone's suburb', if you're single, a young couple, a family – Prospect is for you. And it's perfect. Find out how to have a perfect day in Prospect here.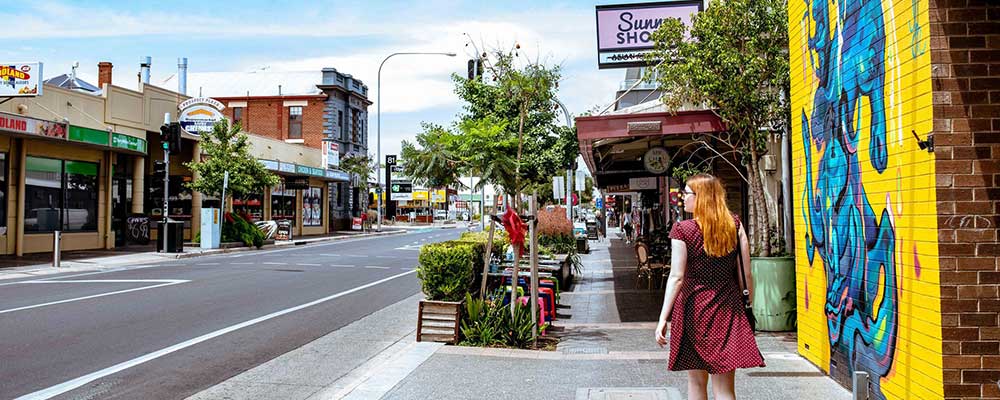 Best things to do in Prospect, the perfect day in Prospect
Rise and shine it's brunch time!
You're spoilt for choice in Prospect. It offers an abundance of drop-dead gorgeous cafés. Sit tight, we'll share plenty more. 
118 Prospect Rd, Prospect SA 5082
Situated in a quaint laneway between two buildings, this hidden gem is the perfect place for a vegan or veggo brekky. Or even just some takeaway coffees (although we do recommend you sit-in, the decor is worth staying for.) The café is geared up with a vintage, retro feel with old vinyl records plastered on the walls and eclectic furniture.
What to eat: Vegan Heaven 
What to drink: Very Berry smoothie
Favourite thing about it: The music
Did we mention they serve alcohol too? Just saying!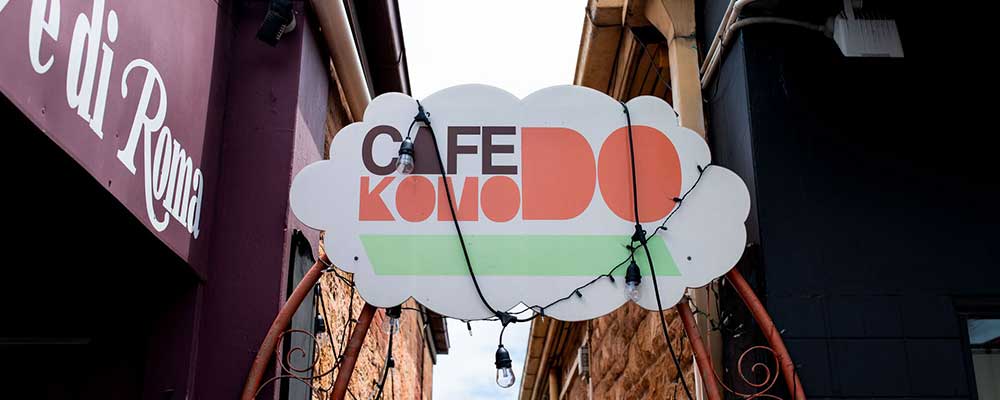 Walk it off
Prospect is surrounded by some terrific parks and gardens to take a walk through after brekky. If you fancy a drive and a more hefty walk, Prospect is only 20 mins away from Hallet Cove Glacier Hike, Mount Lofty or the Adelaide Botanic Gardens. 
286 Prospect Road, Prospect, South Australia 5082, Australia
After filling your tummy with sweet Café Komodo goodness, take a stroll through Prospect Estate. The park is small but picturesque and a great place to get some fresh air, take the dogs for a walk or just max and relax. 
Favourite thing about it: The waterfall. Oh, the tranquillity!
Get your history on
Do you know about the Prospect 1838 history wall? It's currently in progress and is an absolute must-see if you're looking to get your history on. Find out more about the wall here. 
If you fancy a venture, the Port Adelaide National Railway Museum is a stone's throw away, as is the South Australian Aviation Museum and Adelaide Gaol.
6 Gawler Place near Prospect Road, Adelaide, South Australia 5082
Nothing says Aussie history like an RM Williams Outback experience. If you're keen to learn more about the outback legend, check out this museum and get some sweet deals in the retail store. 
Favourite thing about it: The deals on boots and jeans.
Shop till you drop
And hey, if history isn't your thing, stay put on Prospect road after brekky and shop around. Prospect Road is buzzing with boutique, vintage, second hand and modern retail stores that will keep you busy for hours. From vintage treasures and exquisite fashion to buzzing cafes with tasty, new flavours. You'll discover more than you could ever imagine in Prospect.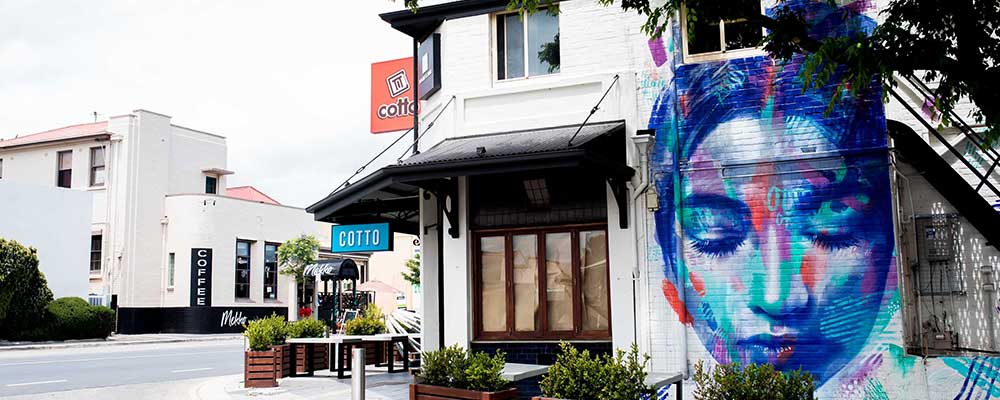 For vintage
Retrovintique sells fabulous vintage pieces, jewellery and homewares from the 1880s to 1980s.' The store owner is super friendly and has a dog as her assistant – cute! If you're looking for a special gift or something unique for your home, check this place out. 
For second-hand and locally made
Mekko Market is a 'contemporary café with a second-hand clothing market where stallholders can sell their preloved clothing in a new exciting way.' Hot tip – try the vegan burgers for lunch, they're amazing. 
For boutique
Lula Blu is a modern boutique women's clothing store. They're known for their friendly customer service and unique and elegant clothing. 
For ink
The perfect day includes ink for some people right? We couldn't possibly leave out the 5-star reviewed Art n Soul tattoo parlour. If you're feeling brave, adventurous or inspired to get some ink, visit these guys for a chat or tat. 
Feeling peckish or flickish?
After a busy day of brunching, lunching, history telling and shopping you might be looking for a bite to eat and let's say a movie? Look no further than…
'Bringing the exotic beaches of Phuket to the heart of Prospect, Sunny's Shop provides a vibrant, no-fuss spot to eat that is big on fresh flavours delivered with a smile. A memorable time for all the family.' 
This spot is enough to make me wanna move to Prospect. With friendly service, delicious food and wicked-cool decor Sunny's Shop is almost what Prospect is known for. 
What to eat: Salt and pepper squid with lime, Sichuan pepper, chilli and garlic. Oh boy!
What to drink: Any local Riesling on the menu
Favourite thing about it: The art on the wall near the bathroom. So cool.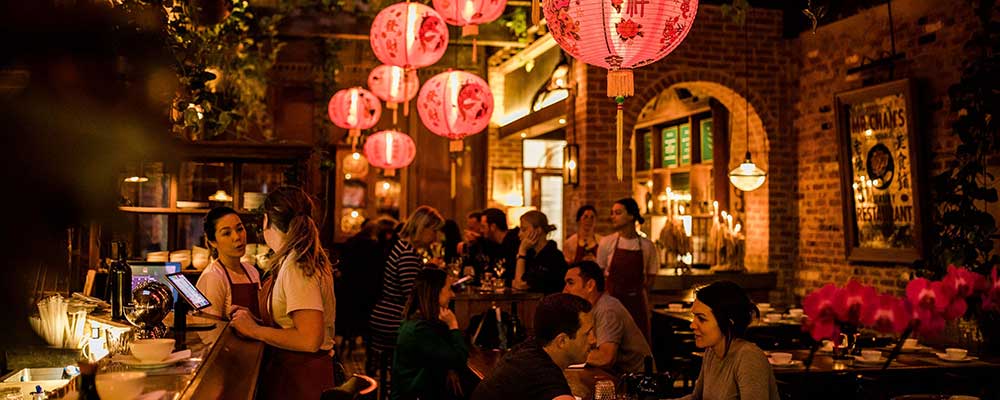 Grab your girlfriends, guyfriends, boyfriend, girlfriend, hubby, wife or the whole family and catch a flick at Palace Nova Cinemas. The boutique-style theatre is comfortable, intimate and the perfect place to unwind after a perfect day in Prospect.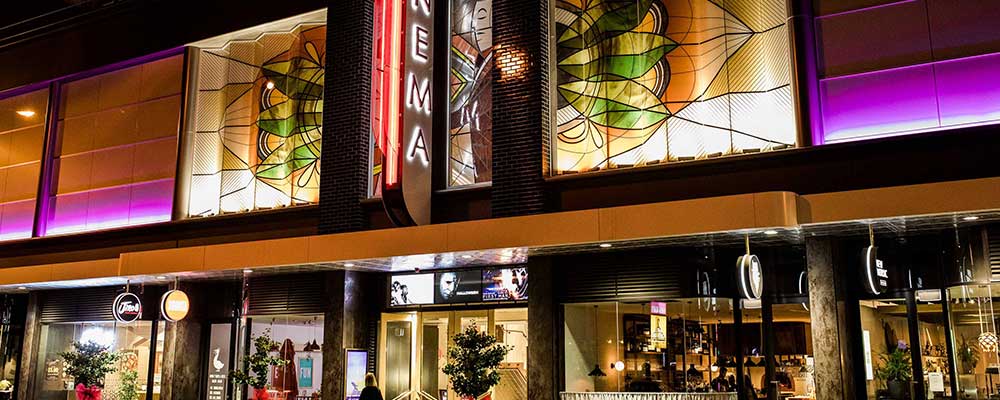 Movies we recommend right now
For the family: The Lion King
For the girls: Booksmart
For the boys: Diego Maradona
For the couples: The Keeper
But wait! There's more…
We've only just scratched the surface on all the places to see and things to do in Prospect. This vibrant, hip and unique suburb has so much to offer and we're looking forward to sharing more with you.