Interest Rates are at a Record Low. NOW is the Best Time to Buy Your First Home
Interest rates drop to a record low 1.25 per cent. 
NOW is the Best Time to Buy Your First Home. Federal Government's First Home Loan Deposit Scheme was recently announced. The news has generated much excitement, as first-time homebuyers finally have a chance to get into the housing market and purchase their first home.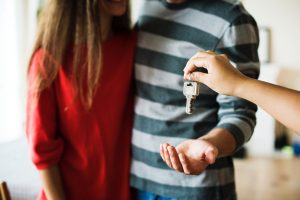 How does it work?
First-time homebuyers are now able to access a mortgage with a deposit as low as 5 per cent (as opposed to 20 per cent required by Banks.) Under the scheme, purchasers will not be subject to lenders' mortgage insurance, saving them approximately $10,000. The government guarantees the balance of the 20 per cent deposit. This means that you can buy your home for as little as 5 per cent of the purchase price.  The guarantee lasts until the homeowner refinances.
Who is eligible to apply?
From 1 January 2020, 95 per cent loan-value ratio mortgages will be available for single first- time homebuyers earning $125,000 annually or $200,000 as a couple.
The Hedonic Home Value Index report, released yesterday, shows Adelaide was the only capital city in the country to record positive growth (0.2 per cent) over the past month.
Adelaide's property market remains stable and steady.
As one of the most under-rated property markets in the country, Adelaide is a steady and stable location to invest in. Property development is only getting better as highly sought-after homes are currently under construction.
An opportunity to get a 'first-time homebuyer' priced property in a fantastic, prestigious suburb within 5kms of a major capital in Australia.
Prospect 1838 presents the perfect opportunity to leverage the low-interest rate and invest in your first home. Enjoy a balanced lifestyle in the vibrant inner-city suburb of Prospect. Superiorly designed modern homes surrounded by big beautiful trees and vibrant artistic spaces. Visit our website to find out more about your future home.
Come see it for yourself.
Join us at the official unveiling of the Prospect 1838 display home. This is your chance to see, touch and feel the beauty and quality of these homes. Event date to be announced!