NOW is the Best Time to Buy Your First Home
This just in. You too can now own your very own home!
Some exciting news was recently announced and it's got everyone frantically Googling to find their dream home. Federal Government's First Home Loan Deposit Scheme was recently announced and has generated much excitement, as first-time homebuyers finally have a chance to get into the housing market and purchase their first home. APRA has also reduced the benchmark loan default interest rate by which banks assess your ability to repay the loan from 7.5% down to the banks discretion which is significantly a lot lower given the current interest rate levels over the past 10 years.
"making homeownership a reality for more people in more ways."
What's the policy all about, in a nutshell?
First time home buyers won't need to save a full 20% deposit. They'll only need to save 5% of the value of the home. Government-owned National Housing Finance and Investment Corporation will then partner with private lenders to put up as much as another 15% of the value of the home to take the deposit to 20%.
The scheme also helps home buyers save as they don't have to pay Lender's Mortgage Insurance.
What is the Lender's Mortgage Insurance? (LMI)
It's an insurance policy that protects the lender from financial loss if the buyer can't afford to meet their home loan repayments.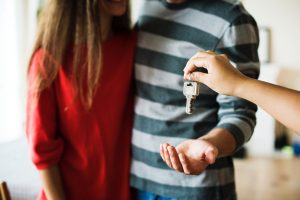 Where do I even start?!
If you're thinking about purchasing your first home, but also thinking 'where do I even start?!' don't worry. We can put you in touch with some great mortgage brokers that have the lowdown on everything that is available to you as a first home buyer. The first place to start though is with Homestart Finance, a State Government Finance initiative. HomeStart is offering an interest-free deposit gap loan up to $10,000 to assist covering the costs of fees and charges or the gap in putting together a deposit for your loan, as well as loans with as little as 3% deposit plus fees and charges.
Homestart is taking applications from September. Sign up for their helpful seminars to learn more here.
Should I invest in Adelaide?
Yes! Adelaide's property market remains stable and steady.
As one of the most under-rated property markets in the country, Adelaide is a steady and stable location to invest in. Property development is only getting better as highly sought-after homes are currently under construction.
The Hedonic Home Value Index report, released yesterday, shows Adelaide was the only capital city in the country to record positive growth (0.2 per cent) over the past month.
– News.com.au
An opportunity to get a 'first-time homebuyer' priced property in a fantastic, vibrant suburb within 3kms of a major capital in Australia.
Prospect 1838 presents the perfect opportunity to leverage the low-interest rate and invest in your first home. Enjoy a balanced lifestyle in the vibrant inner-city suburb of Prospect. Superiorly designed modern homes surrounded by big beautiful trees and vibrant artistic spaces.
Visit our Display Home to find out more about your future home
.
Come see it for yourself.
Our display home is open at 273 Devonport Terrace. Book your visit here or call Client Services on 08 8180 0689 to arrange a time to come check it out.